Unleash your imagination with the Aura Notebook Unicorn, a whimsical journal that celebrates the beauty of pastel hues. Combining the functionality of a bullet journal, an inspiration book, and a sketchbook, it is a true companion for creative souls.
Crafted by Last Tuesday, a renowned Finnish creative agency, Aura notebooks are designed to inspire and empower individuals seeking to nurture their artistic side. Over 144 pages, you'll find a delightful journey through pastel gradient washes accompanied by subtle gradient dots.
From soft blush pink to delicate sunny yellow and serene sky blue to faint lavender, the spectrum of colors in Aura Notebook Unicorn creates a harmonious blend that will transport you to a world of imagination and creativity (and unicorns of course!).
The notebook's thick, high-quality matte pages are versatile, welcoming a variety of artistic expressions, including watercolors, ink drawings, and collages. The 4mm gradient dot grid provides structure and freedom for bujo enthusiasts, allowing you to organize your thoughts and ideas effortlessly.
The soft-touch laminated covers invite you to experience their gentle touch, while the pink champagne-colored ribbon marker keeps you at place and adds a touch of elegance to your journaling experience.
Discover the enchantment within the pages of Aura Notebook Unicorn. Let the pastel hues guide your creative journey, capture your dreams, and ignite your imagination. Elevate your journaling experience with this captivating companion where dreams come alive.
Swiss binding leaves the back of the binding exposed under the cover and allows complete lay-flat for the thick, matte pages of Aura Unicorn.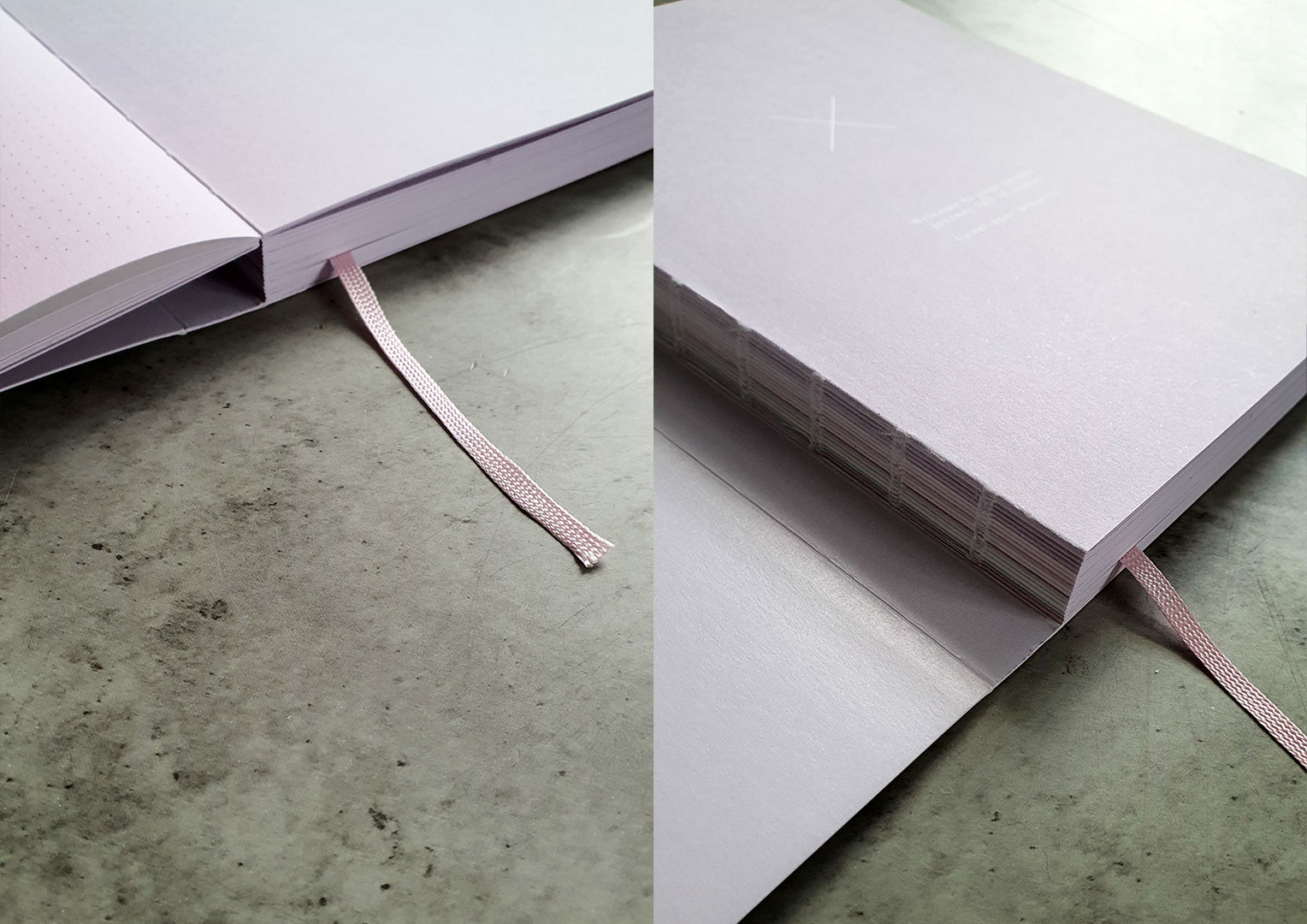 Aura notebook Unicorn is a unique combination of a bullet journal, inspiration book, and sketchbook, adorned with pastel gradient pages and delicate, gradient-colored dots.
Bullet Journal and Inspiration Book in the same covers
size A5 (148mm x 210mm x 19,5mm)
4mm gradient-colored dot grid
144 pages with stunning gradients changing in every page
140g high-quality uncoated paper in inner pages
subtle page numbering on every page
pink champagne colored marker ribbon
soft-touch laminated covers to caress your fingertips
subtle lavender colored edges
Also available in different shadeds and in grayscale. See the whole Aura notebook collection in here.
Stop hiding your magic – Unleash your creativity with Aura Notebooks.