Immerse yourself in the awe-inspiring beauty of the Aura Notebook Northern Lights. Inspired by the mesmerizing colors of the aurora borealis, this unique journal is a perfect blend of style and functionality.
Experience the enchantment of the Northern Lights with its exquisite gradient pages and complementary colored dots. Each of the 208 pages is adorned with a distinct, aurora-inspired unique gradient coloring, allowing you to embark on a captivating journey of self-expression.
Designed by Last Tuesday, a renowned Finnish creative agency, Aura notebooks are tailored for those who seek to unlock their artistic potential. With its high-quality matte pages, the notebook caters to a wide range of creative mediums, from watercolors to ink drawings and even collages.
The 4mm gradient dot grid provides structure and flexibility for various journaling styles, making it ideal for bullet journal enthusiasts. The soft touch laminated covers invite you to explore its tactile allure, while the deep violet ribbon marker keeps you organized and on track.
Indulge your senses with the Aura Notebook Northern Lights. With 208 pages adorned in captivating gradients ranging from subtle greens and delicate pinks to deep, brooding purples, this journal creates a striking contrast that will ignite your imagination and elevate your journaling experience.
Swiss binding leaves the back of the binding exposed under the cover and allows complete lay-flat for the thick, matte pages of Aura Northern Lights.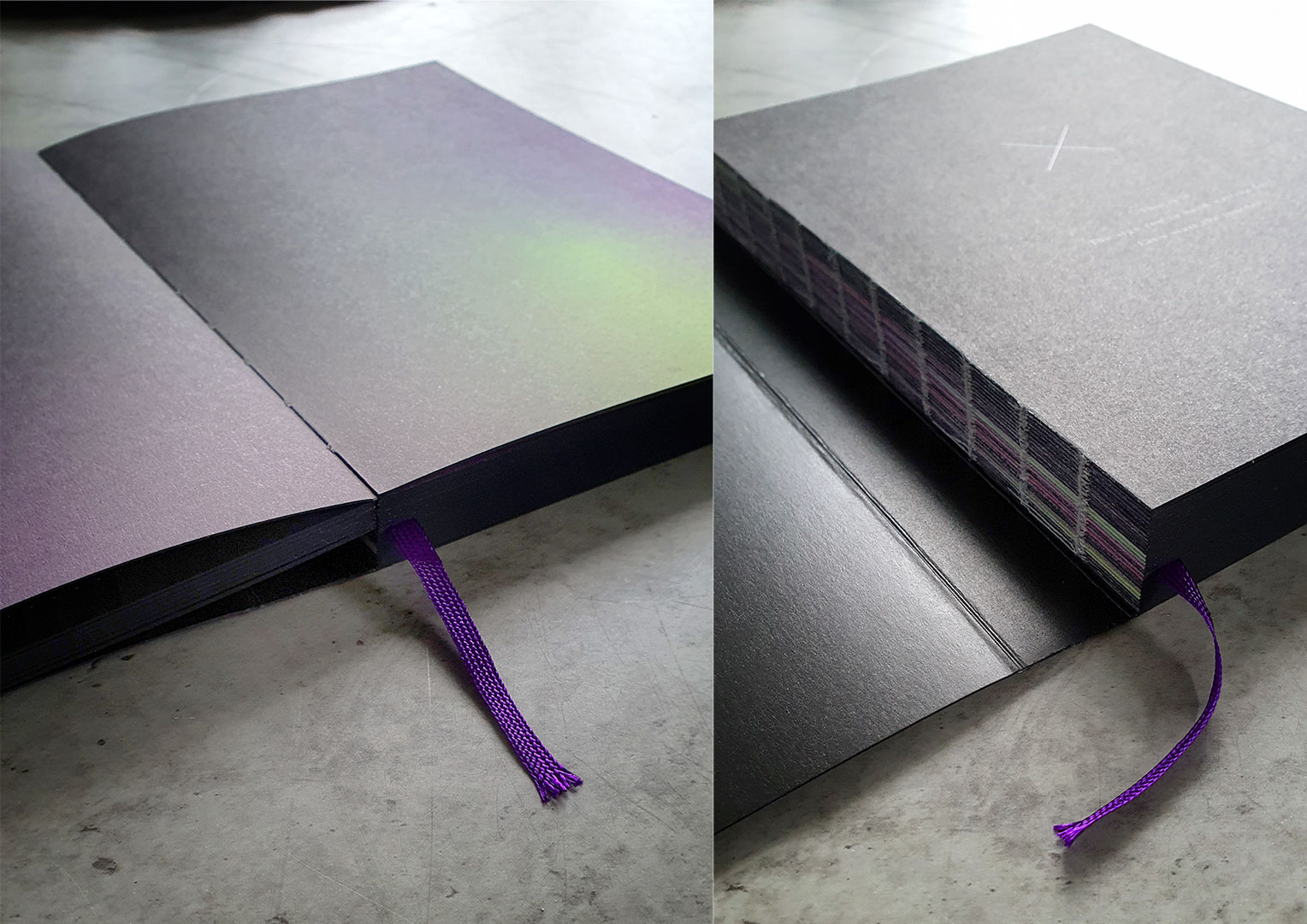 Aura Northern Lights is a combination of a bullet journal, inspiration book, and a sketchbook, adorned with gradient colored pages in the colors of the Northern Lights and delicate gradient shaded dots.
Bullet Journal and Inspiration Book in the same covers
size A5 (148mm x 210mm x 19,5mm)
4mm gradient-colored dot grid
208 pages with stunning gradients changing in every page
140g high-quality uncoated paper in inner pages
subtle page numbering on every page
deep purple marker ribbon
soft-touch laminated covers to caress your fingertips
black colored edges
Also available in different shadeds and in grayscale. See the whole Aura notebook collection in here.
Stop hiding your magic – Unleash your creativity with Aura Notebooks.